Thinking of Putting Solar on Your Rooftop? Now's the Time!
February 8, 2023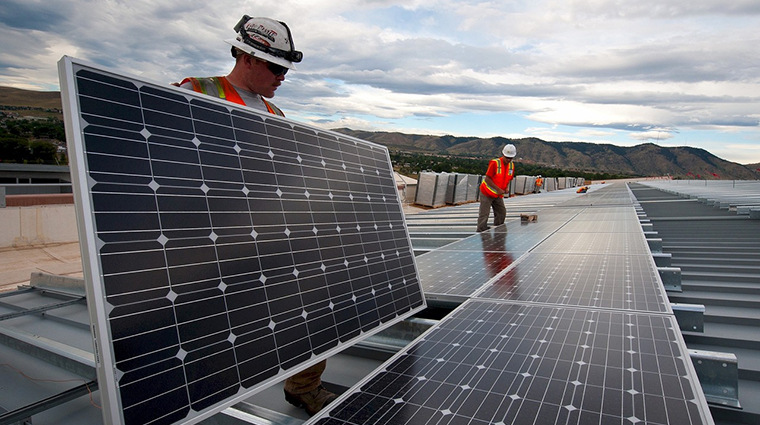 News from Our Partners at Solar United Neighbors (SUN)
Our friends at Solar United Neighbors of Arizona have good news for those hoping to go solar: the price is right.
PSR Arizona is teaming up with the nonprofit Solar United Neighbors (SUN) in support of the 2023 Tucson Solar Co-op — a free co-op group for those who are hoping to go solar. And we have extra good news: with the passage of the Inflation Reduction Act (IRA), the solar tax credit is now 30%, meaning you can save even more money by powering your home with solar this year.
The solar co-op helps local homeowners and small business owners learn about solar and purchase solar panels at a group rate from a single installer. As a group, they can leverage their numbers for competitive pricing. After a competitive bidding process facilitated by SUN, a group of volunteers from the co-op will select a solar company to complete the co-op's installations.Joining the 2023 Tucson Solar Co-op does not obligate members to purchase solar or chargers. Instead, each member will have the option to individually purchase panels and electric vehicle chargers based on the installer's group rate.
LEARN MORE: View a recording of SUN's Solar 101 webinar. The solar experts at SUN will walk you through solar technology, economics, and how the co-op works. Check out the recording here.
JOIN THE CO-OP FOR FREE: Sign up for the 2023 Tucson Solar Co-op at solarunitedneighbors.org/tucson2023.
Palo Verde Nuclear Generating Plant, Tonopah, AZ This column was generated by a comment sent to me by Richard Rhodes after he read my column...
Insider NJ "Water is life and our communities in the desert depend on shared and clean, safe resources to sustain our lives and health from...
Arizona Daily Star Tucson-area homeowners can get help buying rooftop solar systems from a nonprofit that sets up buyers' cooperatives to make sure consumers get...